I have been an avid reader my whole life. If you were to look at my
Goodreads
profile, it would show you that I have rated 502 books...That I can remember. Among that list is about 200 children's books, books I read in school or needed in college. Others are books that I can remember and tag a rating to them. Now just think, having been reading avidly since 1st grade, that I have read more then that? How many of those sheets did I fill out to win free books during the summer reading? Only my mother and sister could give you the answer to that (or a guestimate). I still remember parts of plots and covers randomly (most recently I could remember
The Travelers
a book my mother gave me, all I could remember that it was something about traveling and that it was a blue cover with sunglasses.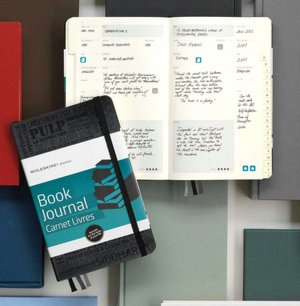 Looking back now, I wish that I had somehow kept a log indicating which Sarah Dessen books that I read and what I thought about certain books. Sadly regrets are all I have but you can start now. I started this past summer and tried to fill in books that I had read (In the end I just made a list of books that I had read once upon a time so I wouldn't forget). Now I think keeping a book journal is something that anyone who is a big reader should do. There are also so many different kinds out there, that you can pick any kind that you want based on your needs.
The one pictured on the left has a place for info about the edition of the book that you were reading, favorite quotes, and more. I find that this type of journal who is prolific in their journaling. This journal is also has space for receipts and clippings if you get book recommendations from the library or a magazine. It even has tabs so you can put it in alphabetical order. I'm not quite that detailed but I'm not like everyone else. If you're interested in that particular book, it is the Moleskine Passions Book Journal.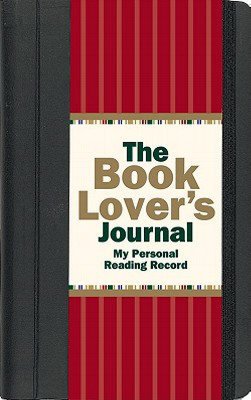 The Book Lover's Journal is less detailed but contains a chart so you can rate the plot, character development, the quality of writing. It also contains a spot to talk about where you got the book and why. It covers the publisher, genre, subject and also provides a space for you to put your thoughts about the book. This is good for people who want to write a lot about what you thought about the book (you have a page) and but you also have space to rate details on a scale of 1-10 in case you aren't sure how to put your feelings into words about certain aspects of the book.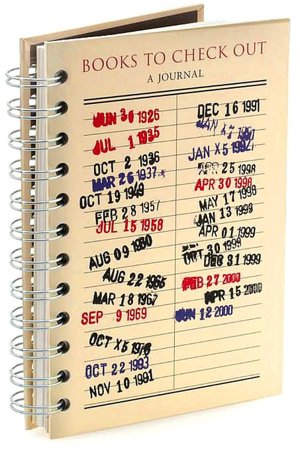 Perhaps you prefer just listing the books that you read or want to read rather than writing out this absurd amount of information, there is a book for you as well. I personally am not interested in this book, but I do love the cover of it because it reminds me of the days where they would stamp a card in the library book to tell you when it was due. This book is made by the Imagineering Corporation, and it is spiral bound. There isn't too much else to talk about this particular book, because it is meant just to list books, you can of course write whatever you want in it as well.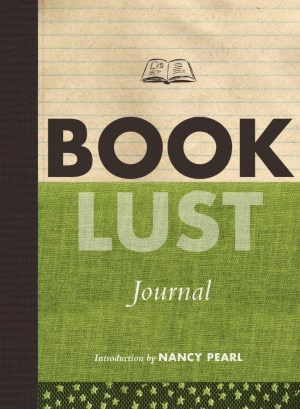 The book journal that I have used and that I was mighty in love with is the Book Lust Journal on the right. All the book asks for is the title, author and then it provides you with about two pages to write what you want about the book. For me I felt that this was the least restrictive of all of them since it meant that I could write what I wanted about the book. There are times when my thoughts seem jumbled and all over the place, but for me it makes sense.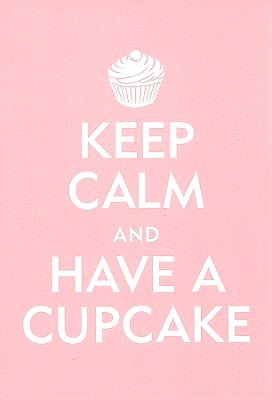 Book journals come in so many different shapes and sizes, and you don't even need to go with a traditional book journal. Currently, I am using a regular journal that says "Keep Calm and Have A Cupcake" on the cover. I finished Book Lust earlier this year and I wanted to continue to keep track of my books somewhere. One of the reasons that I do love the book journals is because that they also provide recommendations for books to check out. The front of Book Lust contains recent literary award recipients and The Book Lover's Journal has a list of popular books in the form of a check list. Whatever makes it easiest for you to keep track of your reading, I say do it. Even if it has a cupcake on the front.